にゃごみ処は、2005年11月に猫雑貨のweb shopとしてオープンしました。
猫ちゃんには安全なおもちゃを、
猫好きの方には手にした時に笑顔でほっこりした気持ちになっていただけるような
猫雑貨を作ることを目指しています。
Nyagomodokoro opened a web shop of cat goods in November, 2005.
For Cats, I want to make safe and playful toys,
For Cat Lovers, I hope to make cat goods
which can make cat lovers smile and feel healed when they have the goods in their hand.

オリジナル生地 / Original Fablic
にゃごみ処では、
猫モチーフのイラストや Q太郎とみゅ~くんのイラストがプリントされた
オリジナル生地を使い、さまざまな猫グッズを手作りしています。
イラストは、猫好きなデザイナー「JYAJYACOMPANY」様に可愛く描いていただいてます♪
I handcraft various cat goods using the original cloth that designed Qtarou and Myu and also cat motif.
I order the illustrations to the designer,"JYAJYACOMPANY" who is also a cat-lover.
She always draw Qtarou and Myu cutely.

 看板猫 / Shop Cats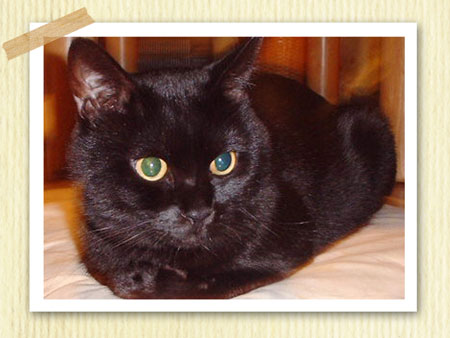 Q太郎/Q-taro (1994.7.24~2009.8.18)

Q太郎は温和な性格で、大音量のゴロゴロで甘えてくる抱っこ猫でした。
平成21年8月18日にお空へ。にゃごみ処の永遠の看板猫です。
Q-taro was a gentle cat,
he liked hug and used to fawn on me with a loud purr.
He passed away on August 18,2009.
He is an everlasting mascot cat of my shop Nyagomi-dokoro.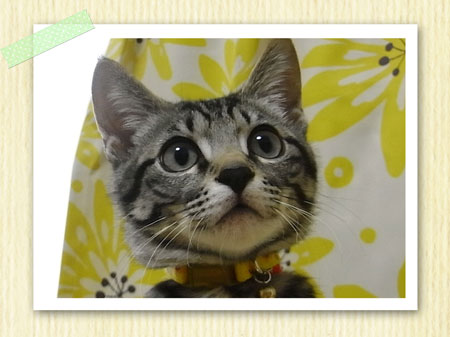 みゅ~(Maybe 2009.8.18~)
みゅ~くんは捨て猫で、 2009年9月に保護され
にゃごみ家の家族へ。
Q太郎がお空に昇った時とほぼ同じ頃に生まれていました。
やんちゃな性格で元気な子!
Myu was an abandoned cat,
My close friend rescued him in September, 2009.
He was born around the same time when Qtarou passed away.
Myu is a cheerful and naughty boy!