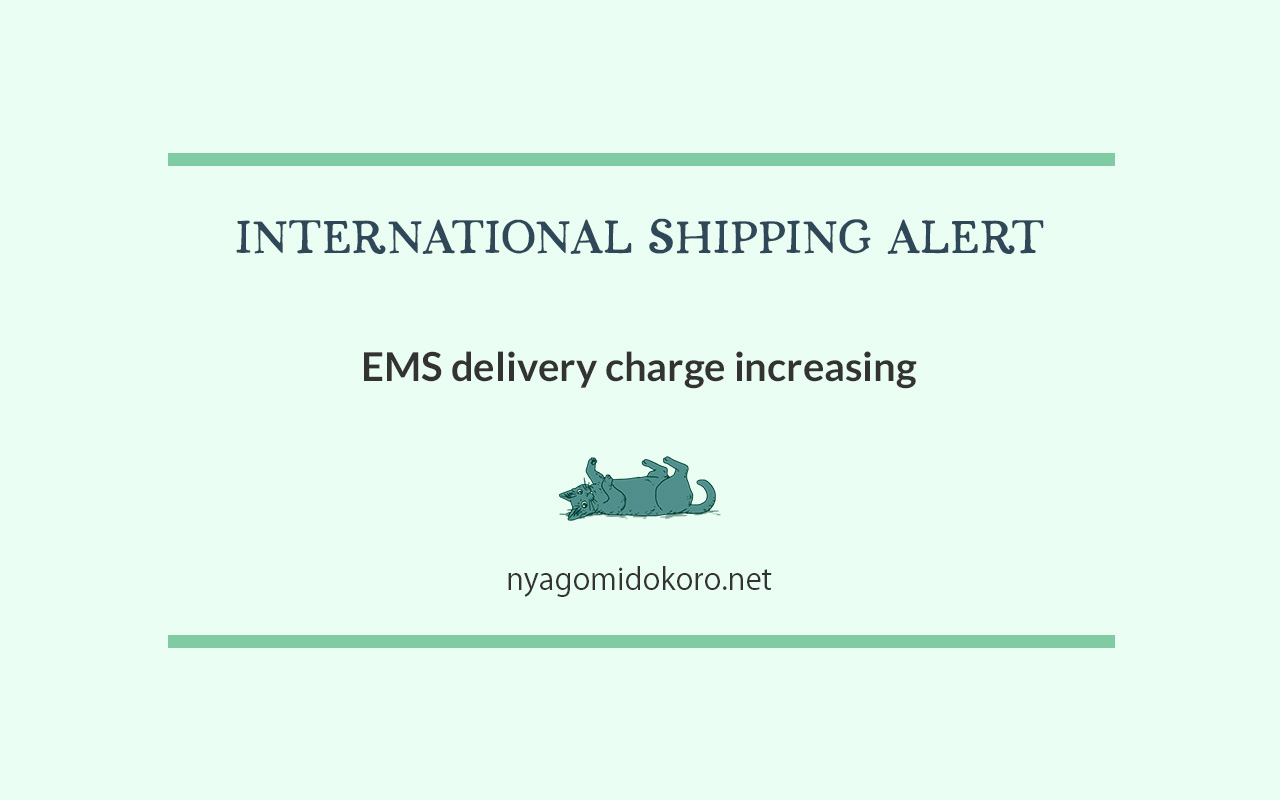 To Dear Customers in the US,
Thank you for your continued support for us.
We have some updates regarding the international shipment (EMS) for customers in the US (we currently use EMS delivery only to the US).
Unfortunately, the EMS delivery charge will increase significantly as of June 1, 2022 (Japan Time) due to changes to be introduced by the Japan Post to all international delivery charges (the EMS increase will apply to all countries where EMS delivery is permitted).
This is devastating news for us as it will become even more difficult for our cat products to reach our loyal fans from all over the world.
We greatly appreciate your support and are determined to do our best for our customers who will place an order from outside Japan despite the increased delivery charge. We recommend that all customers in the US who are considering making a purchase do so by the end of this month before the increase in the EMS delivery charge takes effect.
Please also note that our website will become out of service temporarily on May 31 in order for us to update the delivery charge information.
Thank you again and we look forward to continue delivering our adorable cat toys to you! 
Hiromi from Nyagomidokoro