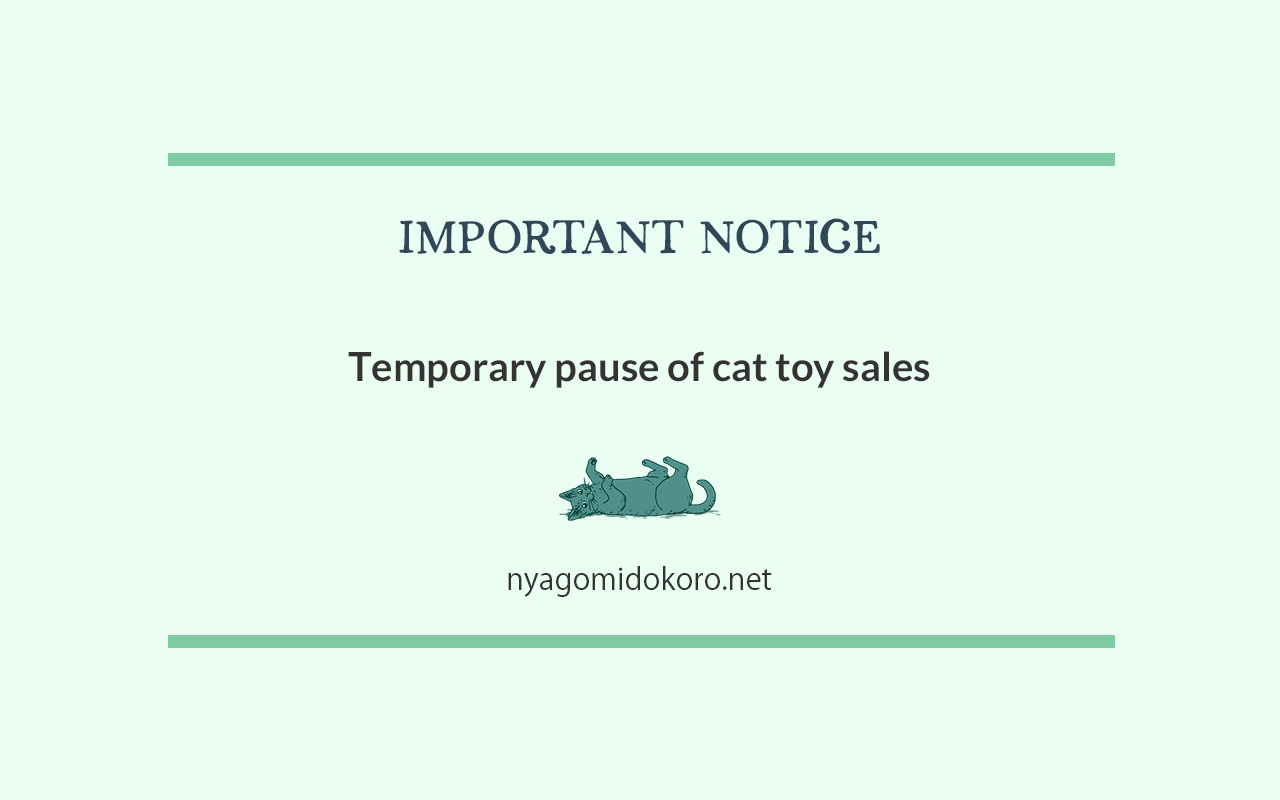 Dear Customer,
Thank you for your continued support for Nyagomidoko.
Today, I have sad news to share with you.
Unfortunately, I will not be able to take any international orders for cat toys for about 2 months.
This is due to my poor health and I need to take some time out. My tendonitis has also been worsening and it has become difficult to make as many of the cat toys as I used to.
For this reason, I have made a difficult decision to scale down on the number of orders taken and as such, stop taking orders from overseas temporarily.
I have immensely enjoyed making and delivering our cat toys to people from all over the world and truly devoted myself to our shop, but it looks like working non-stop to meet demands has taken its toll on me. I want to keep making cat toys but right now, I have no choice but to have a break.
I sincerely apologize to those of you who were thinking of ordering them soon and thank to those loyal customers who have enjoyed our cat toys with their beloved cats over the years.
For the time being, only the shop in Japan will remain open. As for international orders, there might be a time when we can resume them for a limited time only should my health improves, which we will be sure to notify you on social media and on our newsletters.
I am hoping to recover fully and resume normal business in 2024.
With love and wishes for your and you cats' happiness. ❤
Hiromi from Nyagomidokoro