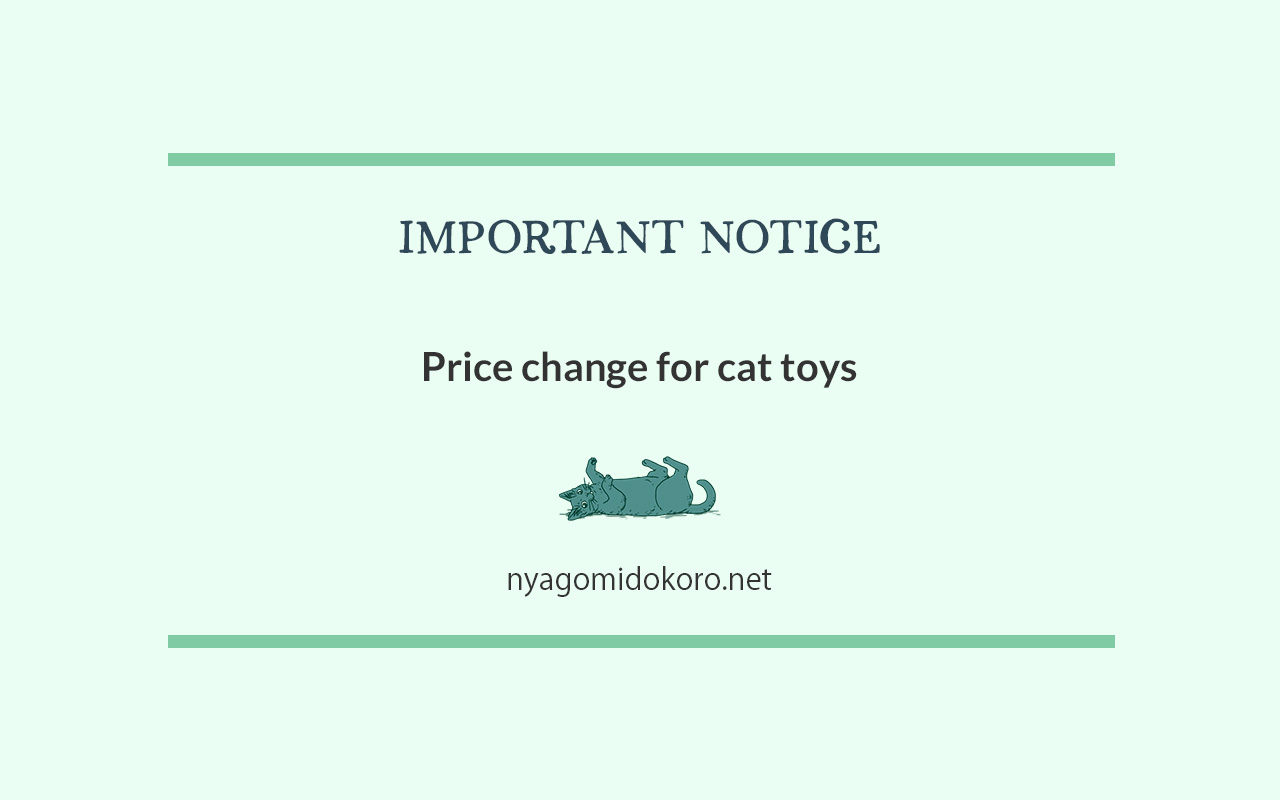 Dear Customers / Hi Fellow Catlovers,
We hope you have had a wonderful summer! Thank you for your continued support for our little business.
Today, we would like to let you know that the price of our cat toys will be changing, due to the following reasons:
Volatile silvervine market
Increase in price of material and logistics
New prices
$15 → $16 (gourd, tokkuri, tabby cat)
$16 → $17 (fish type)
$22 → $24 (Size L)
* No change for $17 bottle-type cat toys
Effective date:
October 1, 2022 (Japan Time) and onwards
Actually, the wholesale price of silvervine increased in 2021, but we managed to keep the price of our cat toys unchanged.
But the harvest of natural silvervine is decreasing year on year and its rarity and value are increasing, pushing up the wholesale price further from this October, so the current pricing has become no longer sustainable, unfortunately.
This was a difficult decision to make, as we know the effect it can have on our valued customers (/venders). We thank you for your understanding and support during this time of change, and as always, we will continue to deliver the highest quality products and services possible. If you have any questions, comments, or concerns please contact us.
Thank you!
Hiromi from Nyagomidokoro